Advertise
| | |
| --- | --- |
| Phone: | 540-391-0891 |
| Email: | sales@vttv33.com |
VTTV offers a variety of advertising options that are ideal for local businesses, student organizations, and Greek organizations among others. These include: Advertising on scroll. When we are not airing our original shows, we are airing our information scroll. This scroll includes slides with content such as fun facts about the university, information about upcoming community events, short videos, and sponsored slides and videos. Businesses and organizations can pay to get their message out to our thousands of viewers at very reasonable rates. Your slide can be designed by our professional design staff for no extra charge. Check out some sample slides here. Ask about special discounts for student groups!
Advertising on shows. Underwriting one or more our shows is a great way to get publicity for your business or group. By definition, underwriting means that you pay to be mentioned in the show every time it airs, either on our station or online. This provides you an advertising value that cannot be duplicated in any other local medium. Your underwriting announcement can take the form of a filmed segment inserted into the show at breaks, or a mention by the show's hosts, actors or producers.
For Hire Services
We are able to offer our for-hire services to businesses or groups needing the services of a skilled and experienced video production team. Filming an event. This can be anything from filming a meeting of a club, to filming a large event, to a Greek organizations social events and everything in between. Our skilled videographers can make sure that your event will be preserved in video to be able to look back on for years to come. We can also edit that footage if you would like us to (see below).
Editing video footage. We have both the equipment and expertise to edit footage into almost any manner you would like it. We can do this for video that we took at an event we were hired to film, or even with footage that you took that you now need edited. This is perfect if you need to create a promotional video or commercial, or if you want to have a crisp and professional looking extended video made out of raw footage.
Sponsors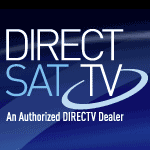 Direct TV